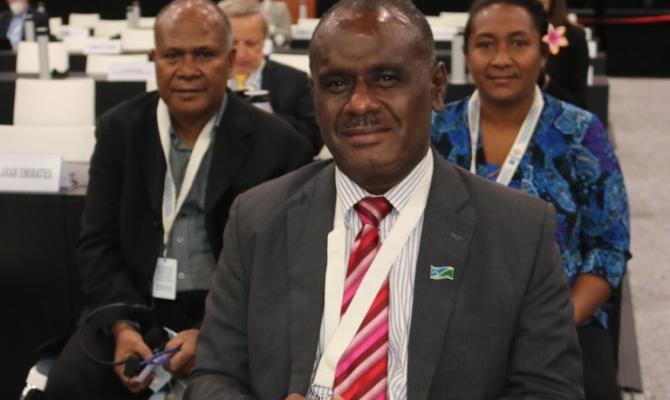 9 June 2022, Lisbon, Portugal, UNOC2022 - Demonstrating Ocean leadership, Solomon Islands have taken great strides toward Sustainable Development Goal 14: Life Below Water.
Solution-based thinking has propelled Solomon Islands forward, taking action to protect its ocean.  In 2017 during the First UN Ocean Conference in New York, the first voluntary commitment was to develop an Integrated National Ocean Policy and Marine Spatial Plan.
The Solomon Islands National Ocean Policy was launched on 25 November 2019 containing 11 aspects to implement and carries the vision of the Government and the people of Solomon Islands to "achieve a healthy, resilient, secure and productive ocean that supports sustainable use and development for the benefit of the people of Solomon Islands now and into the future".